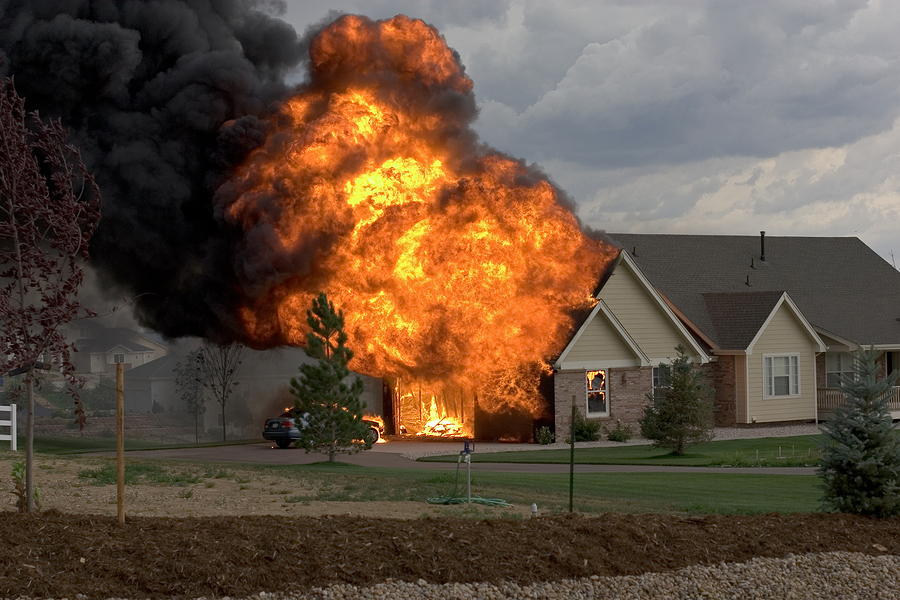 WHERE'S THE FIRE ?
Declining fire totals change nature of firefighter mission.
Great article ! Please read !
Fires in America have declined more than 60 percent over the last four decades, even as the U.S. population has gone up more than 40 percent. This trend has turned firefighters into more emergency responders. What are the reasons for this trend and what does it mean for local governments that are struggling to hold down taxes while still providing the services residents expect?
In an era when "do more with less" is a guiding mantra for business as well as government, firefighters stand apart, like Boy Scouts seeking to "be prepared" in a world demanding greater efficiency from every walk of life.
Numbers tell the tale. City and county departments nationwide responded to 62 percent fewer fires between 1977 and 2013, even as the number of career firefighters increased 56 percent since 1983, when the National Fire Protection Association began keeping track.
To some extent, firefighters are a victim of their own success. While the nation's population was increasing 44 percent over those four decades, the decline in fires was nearly matched with a 56 percent drop in civilian fire deaths.
Related content Report proved 'rallying cry' for national effort against fireThe result is an undisputed, if little acknowledged, government success story. Many experts credit a 1973 federal report entitled "America Burning" with galvanizing national efforts to prevent fires and improve techniques for fighting them. Among other things, the report led to the creation of the National FireAcademy and helped prompt enhanced safety standards for building codes and materials, appliances, even clothing.
In short, buildings and cars and coffeemakers are less likely to go up in flames, and American firefighters are better trained than ever to put them out when they do.
But that success has put firefighters in a tricky spot. Since the Great Recession put a stranglehold on government budgets, fire departments across the country find themselves fending off station closures and staff reductions.
Big money is involved. Inflation-adjusted local fire department expenditures stood at about $45 billion in 2011, a 170 percent increase since 1980, according to figures from the U.S. Census Bureau and the National Fire Protection Association.
With fires accounting for just under 4 percent of total calls to local departments in 2013, fire departments increasingly find themselves targeted by efficiency experts who apply business model measures to government functions.
"I like to call it the 'March of Dimes' problem," said Alex Tabarrok, an economics professor at George Mason University who's blogged about the inefficiency of fire department management. "The March of Dimes was successful in curing polio then looked around and said, 'Now what do we do?' Firefighters face the same question."
PUSHING PREVENTION
Some fire chiefs and other industry leaders have been working on answers they hope could bring about another change in fire service delivery like the America Burning report did.
Under the concept of community risk reduction, firefighters still fight fires and respond to critical emergencies. But they use more time between calls on programs that, ultimately, could reduce the need for their services even further.
Examples include pushing for tougher fire code enforcement and inspections, more sprinklers in residential properties and voluntary at-home safety visits — which have been shown to significantly reduce fire frequency in the communities where they've been implemented.
Another growing initiative is a push for community paramedicine in which paramedics make scheduled visits to the homes of frequent 9-1-1 users or recently released hospital patients to address ongoing issues. The goal is to reduce medical calls, emergency room visits and hospital readmissions.
While these programs won't eliminate the threat of fires or the cost of fire departments, experts pushing reform say they direct efforts in a way that provides more value for departments, saving more lives and money.
Jim Crawford is the project manager for Vision 20/20, an advocacy group backed by the U.S. branch of the Institution of Fire Engineers that researches methods for reducing the loss of life and property from fire. He compares the fire department to a standing army that has to be available when needed.
"When the fire rate goes down, you start to look at how you can cut back on your firefighting costs," said Crawford, a retired fire marshal and deputy chief and past president of the International Fire Marshals Association. "But when you're the person whose house is on fire, the last thing you want to hear about is some cost-benefit analysis of how many houses a community can afford to lose."
Yet the reality is no community can afford enough firefighters to save every home that burns, just as no country can afford an army that will win every battle, he added. The key is figuring out ways to win without a fight.
That means more of a focus on fire prevention rather than fire suppression, said Steve Knight, a third-generation firefighter who's now a senior associate at Fitch & Associates, a Missouri-based fire consulting firm.
"Let's face it: We've already failed when the bell goes off and we respond to a fire," Knight said. "No matter how much we spend on the response side, it will never solve the fire problem."
'POLITICAL ODDITY'
From the perspective of an efficiency expert, fire departments and how they operate are among the great mysteries of modern life.
"It's a statistical and political oddity," said Brian Strow, an economics professor at Western Kentucky University. "Setting up an economically rational system would look nothing like what we have."
Most fire departments, backed by their unions, have resisted wholesale changes in how they operate. Yet they have adapted. As the calls for fires have declined, many departments became focused on medical calls, ranging from heart attacks to nursing home patients who've fallen out of bed.
The number of medical calls to fire departments has more than quadrupled since 1980 when the National Fire Protection Association began tracking call volumes, increasing from around 5 million to more than 21 million in 2013. That kind of increase means even as fire responses have plummeted by more than 50 percent, fire departments' overall call volumes have tripled.
Yet the efficiency experts aren't so easily impressed.
"What you have to ask yourself," said Tabarrok, the George Mason University economist, "is whether that's the best way to plan emergency response. Are (firefighters) really the best people to provide this service?"
He notes that in communities where firefighters respond to medical calls, there often is a separate ambulance service that also treats patients before transporting them to a hospital when necessary.
When fire departments handle both tasks, more personnel and vehicles are needed. If you tie up a fire-transport engine for an hour or more at a hospital emergency room, you need another engine available in case there's a new emergency.
That limitation creates a duplication of service that frustrates some taxpayers when they see both an ambulance and a fire engine respond to a medical call that, far more often than not, is not a medical emergency.
Tabarrok isn't confident of seeing reform.
"The firefighters are heroes," he said. "They're often unionized, and they have a lot of political power. When firefighters say this (proposed change) is going to put your children at risk, people often respond."
Not every academic thinks it's a good idea to evaluate fire departments like a business. Natalie Simpson, an operations management professor at the State University of New York at Buffalo who has studied emergency response protocols deems any attempt "ludicrous."
"We call them fire departments and firefighters, but, really, what they are, they're emergency response departments," said Simpson, a onetime volunteer firefighter in a small town near Buffalo. "We're always going to need a group to respond to emergencies, people with a lot of skill and the tools to contain a situation in the moment."
She dismissed theories that cities can afford to downsize fire departments, even if it means sacrificing the occasional home to a fire that cannot be contained in time.
"How is that going to work in the real world?" she wondered.
Bryan Hoskins, a professor at Oklahoma State University, which has one of the oldest fire protection programs in the country, also cautions against applying efficiency models to fire departments. Losing more houses to fire, he pointed out, is a best-case scenario for elected officials looking to make budget cuts.
"What it comes down to," he said, "is no one wants to put in writing how much they think a life is worth."
(Contact Derek Catron at derek.catron@news-jrnl.com.)